There's no other continent that can rival the wildlife in Africa. From mountain gorillas, tree-climbing lions, fast-running cheetahs to elusive black rhinos, Africa has it all. While most wildlife holidays to Africa involve sitting in a vehicle on game drives, there are many experiences where you can get up close to animals, whether it's on foot tracking them or swimming right next to them.
Here's our pick of the best close-up animal encounters you can have in Africa – all are sure to be some of the most memorable experiences of your life.
1. Gorilla tracking, Rwanda and Uganda
Adventurous hiking through the forests of Rwanda and Uganda yields one of Africa's most memorable wildlife encounters: coming face-to-face with a family of habituated wild mountain gorillas. There's nothing that quite compares to standing a few feet away from a 200-kilogram silverback gorilla while he picks his nose and nonchalantly eats leaves. The short hour you get to spend with the gorillas will stay with you forever.
2. Tracking black rhinos, Damaraland, Namibia
Damaraland in northern Namibia is now home to the largest concentration of black rhino in Africa, and it's the best place to track these majestic creatures on foot, following tracks and scent markings with trained rangers and trackers.
3. Wildebeest migration, Serengeti and Masai Mara, Kenya and Tanzania
The world's most famous animal migration is something every wildlife lover should have on their bucket list. Every year over a million wildebeest migrate in a big loop across the plains of the Masai Marai National Park in Kenya and the Serengeti National Park in Tanzania in search of grass and water, pursued by predators such as crocodiles and lions who have a feeding frenzy. Park off in your safari vehicle only a few metres from all the action and watch the awe-inspiring show.
4. Shark cage diving, Atlantic Coast, South Africa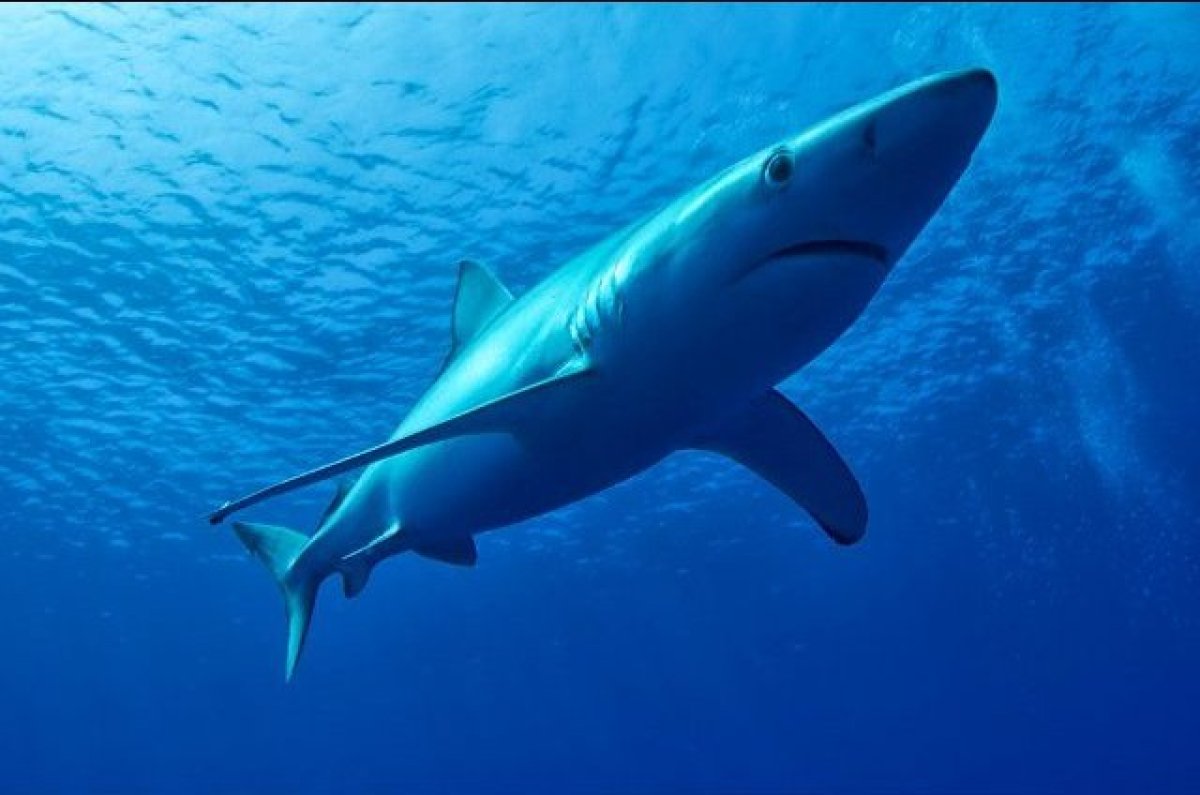 The cold waters of the Atlantic Ocean around Cape Town are home to many great white sharks, made famous in numerous nature documentaries. While you don't want to meet one while surfing, shark cage diving gets you up close to these incredible predators – with the bars of the cage protecting you. Shark cage diving is definitely an exhilarating experience – and not for the fainthearted!
5. Snorkelling with whale sharks in Tofo, Mozambique
The laidback beachside backpackers' haven of Tofo, on the southern coast of Mozambique, has been rated as one of the best places in the world to swim with whale sharks. A big supply of plankton means that Tofo has one of the highest concentrations of whale sharks in Africa. Swimming with these gentle giants in the warm waters of the Indian Ocean is a marine-lover's dream!
6. Paddling with penguins, Cape Town, South Africa
On Cape Town's Boulders Beach you can get up close and personal with African Penguins. There's a colony that lives on the beach, so while you swim in the cold water of the Atlantic Ocean, or lie on your beach towel, there will be penguins waddling around and swimming.
7. Chimpanzee tracking, Uganda
While not as well known or as popular as mountain gorilla tracking, searching for chimpanzees in Uganda's dense forests is just as thrilling, although the fast-moving apes are much harder to pin down than their far slower moving cousins.
8. Waking up with meerkats, Oudtshoorn, South Africa
Hike to meerkat burrows with Meerkat Adventures (www.meerkatadventures.co.za) in a conservation area just outside of Oudtshoorn, on South Africa's Garden Route, at sunrise to spend three hours with the cute animals as they sun themselves, forage for food and play with one another.
9. Zebra migration, Botswana
Every year 25 000 zebras migrate in a circular loop of 580 kilometres from the Okavango Delta south to the Makgadigadi grasslands, followed by a coterie of predators: lion, leopard, hyena and cheetah.
10. Bat migration, Zambia
The largest mammal migration on the planet involves 15 million fruit bats which annually move from the Democratic Republic of Congo to Zambia's Kasanka National Park. While little known, this migration is a spectacle to behold, especially from a treetop hide.
11.Walking with cheetahs, Namibia
Get close to one of the most beautiful of all the cats – the cheetah! Spend a few hours walking with cheetahs being rehabilitated into the wild by the Cheetah Conservation Fund at Erindi Game Reserve in central Namibia.
Source: africanoverlandtours