A continent of 54 countries, 2000 languages and over 3000 tribes, Africa has a staggeringly diverse array of cultures. It's no surprise that Africa is home to some of the best cultural festivals on the planet – everything from food and music to art and film – in some truly spectacular locations, such as isolated deserts, medieval cities, on the shores of a lake or on a tropical island.
Here's a round up of 10 of the best cultural festivals Africa has to offer. Add these to your bucket list!
1. AfrikaBurn, South Africa
Based on the famous US festival Burning Man, AfrikaBurn is the continent's most alternative arts festival. Everything that happens in Tankwa Town (the temporary settlement where 10 000 festival goers gather in the Karoo desert) is up to the creativity of participants. There is no entertainment organised – instead the participants of the festival create their own art works, their own music and their own performances. You have no idea what to expect each year, but you're guaranteed an experience that will blow your mind.
2. Fez Festival of World Sacred Music, Morocco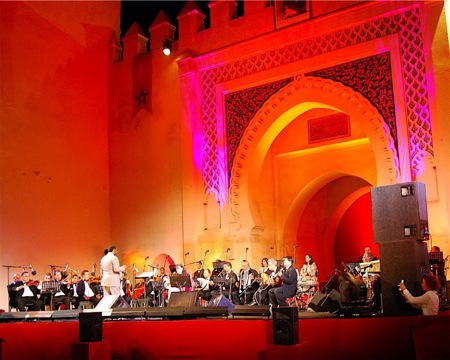 If you love the idea of music festivals, but aren't into sleeping in a tent or stomping around in a muddy field, then the Fes Festival is probably your cup of tea. Each year the medieval Moroccan city puts on a festival of sacred music from around the world – expect everything from whirling dervishes from Turkey, dancers from Bali and chanting Sufi mystics from Iran – in stunning venues such as centuries-old palaces and atmospheric garden courtyards.
3. Zanzibar International Film Festival
East Africa's largest film, music and arts festival takes place every year on the tropical island of Zanzibar. Films from around Africa are screened in venues across the island, culminating in an awards night on the final night of the festival, while the music performances, DJ sets and dancing create a carnival atmosphere.
4. Lake of Stars, Malawi
The Lake of Stars festival has been named one of the world's best by the UK's Guardian newspaper, and it's easy to see why. The music festival takes place on the shores of beautiful Lake Malawi, with local Malawian musicians playing side by side with bands and DJs from around the world – many of whom play for free just for the chance to get involved in this feel-good event. There's a range of music on the line up, from electro to Afro-pop, and while you're taking a break in between checking out the acts, you can swim in the lake, laze on sandy beaches, or get involved in one of the festival's community projects.
5. International Festival of the Sahara, Tunisia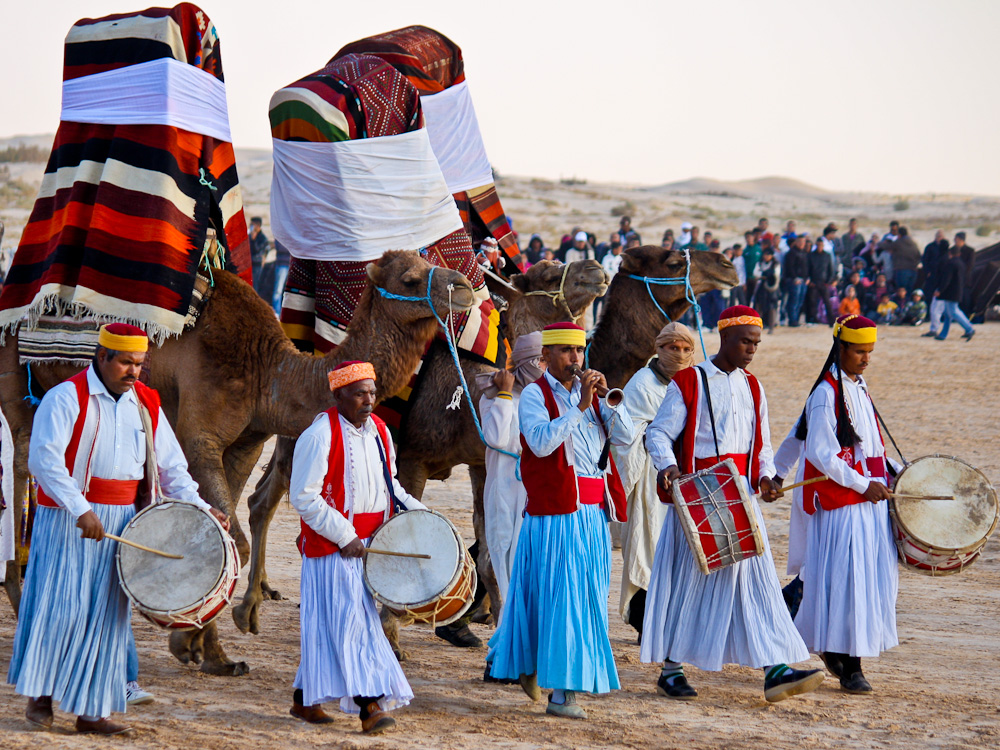 You probably couldn't think of a more exotic location for a festival than an oasis in the Sahara Desert. Douz, a place where palm trees outnumber residents, swells in population by 50 000 each year when people arrive to share in a four-day celebration the art, traditions and culture of the people of the desert. Expect to see camel marathons, displays of horse riding, a Bedouin marriage, lively dancing, music performances and a poetry competition.
6. Bushfire, Swaziland
Each year the tiny country of Swaziland draws 20 000 people for its three-day Bushfire festival – an arts event that encompasses film, theatre, poetry and visual arts performances, as well as music and dance in a beautiful valley. All of the profits from the festival are given to NGOs and charities, so just by attending you contribute to Swaziland's development.
7. HIFA, Zimbabwe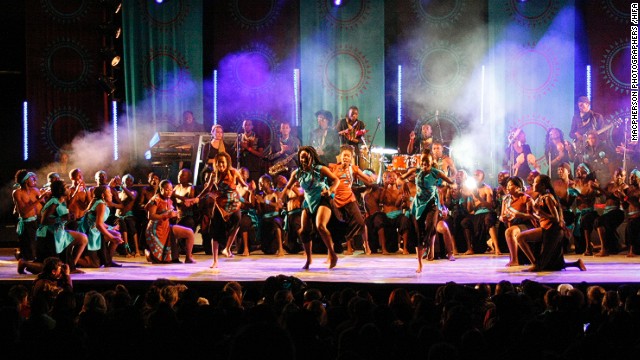 In a country that's seen many political and economic troubles over the last decade, the Harare International Festival of the Arts, remains an important positive symbol for Zimbabweans. Held in the capital of Harare, HIFA is a six-day festival and workshop programme that celebrates the best of local, regional and international arts and culture in wide-ranging performances that cover everything from theatre, dance, music, circus and street performance to fashion, spoken word and visual arts.
8. Prince Albert Olive Festival, South Africa
The charming Karoo town of Prince Albert is home to farms which produces bountiful harvests of figs, olives, grapes and other fruits, making it a favourite holiday destination for foodies. Every year the town holds its olive festival to celebrate its local produce: food stalls sell artisan cheeses, homemade preserves, biltong, fantastic wines and of course, delectable olives. In addition to foodie offerings there are craft markets, live entertainment and plenty of family-friendly activities, such as star gazing trips, guided nature walks and tours of the farms.
9. Sauti za Busara, Zanzibar
For 10 years Zanzibar has been host of the "Sounds of Wisdom" festival – a celebration of the best music from across the African continent. Each year there's a diverse line up of acts, covering genres such as Zimbabwean rap-rock, Senegalese reggae and Rwandan Afro-pop. In addition to music performances, during the festival you can also catch fringe shows of drumming, music documentaries and traditional dancing.
10. Gnaoua World Music Festival, Morocco
The coastal 18th century town of Essaouira rings out with the sound of music at this annual festival which sees traditional Gnaoua musicians (descendants of slaves from sub-Saharan Africa) joined by jazz, pop, blues, reggae, hip hop, Sufi, Latin and rock musicians, attracting around 500 000 people. The performances (many of which are free) take place on the town's beaches, historic sites, public squares and beaches as Essaouira is transformed into a musical oasis.
Source: africanoverlandtours