In an amazing turn in the issue including Zimbabwean first woman Grace Mugabe, the nation's international embassy has chosen to pull back from the issue as a mediating party asserting its attorney had gotten dangers.

The legal advisor speaking to the government office, Simba Chitando, told the media that: "I have gotten guidelines from delegate general of the Zimbabwean international safe haven which understands: 'I have perused the notice by Adv (Simba) Chitando our advice of record and have actually observed different dangers made against him while speaking to the Zimbabwean consulate.'

"The behaviors of different people in this issue has made the Zimbabwean international embassy and its future contribution in this issue bothersome.

"The Zimbabwean government office, paying little heed to the result of the procedure, might never again take an interest in these hearings.

Chitando, who did not clarify whether these were death threats, was responding to acting judge Harshila Koovertjie's short order – in the North Gauteng High Court in Pretoria – in the application on whether Mugabe should be served court papers at the Zimbabwean embassy in SA or in person in her home country.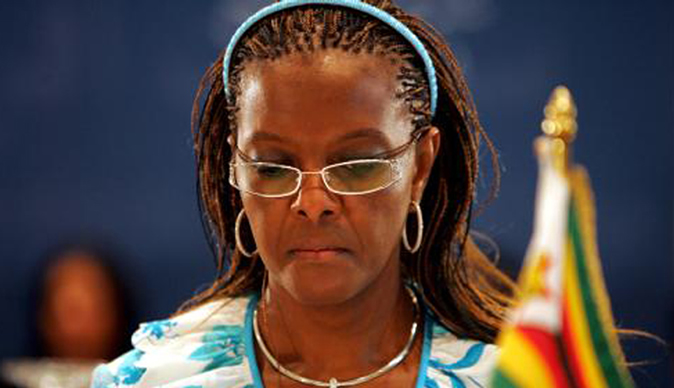 Responding to the shocking news of the threats, Spies said it was "surprising".
"I have not heard of it [the threats]. That is absolute nonsense and I think that it is just an effort to taint the process and to put them in a position to attack the process later and I cannot believe that it is possible.
"Obviously, if it is true, then the matter needs to be investigated. But then I would like to see whether there were any criminal charges laid at the police station.
"The only criminal charge that was laid at the police was the criminal charge laid by Gabriela Engels against Grace Mugabe. That is the only criminal charge that was laid."
"The mere involvement of the embassy from the onset was to frustrate and delay the process to ensure that justice is delayed. Fortunately now they have withdrawn which makes the process further, easier."
Spies said because the order was not granted yet, no one had received what they wanted.
"The matter was postponed for a hearing on the opposed motions roll…"
He said the process was not to "take on Grace Mugabe".
"The issue is to serve justice and to make sure that issues are brought before the court… and not [dealt with] by politicians in positions of power…
"The ultimate goal is to bring a review application, which is a civil proceeding, in order to set aside the immunity that was granted to Grace Mugabe so that criminal and civil proceedings can continue."