Following the rollout of the Fenty PUMA Fall/Winter 2017 collection, the latest addition is the Fenty University slides, which are set to hit retailers this week.
Offered in three different colorways (purple, orange, and tan), this slides tie back to the theme of Fenty University with the letters "F.U." gracing the suede uppers.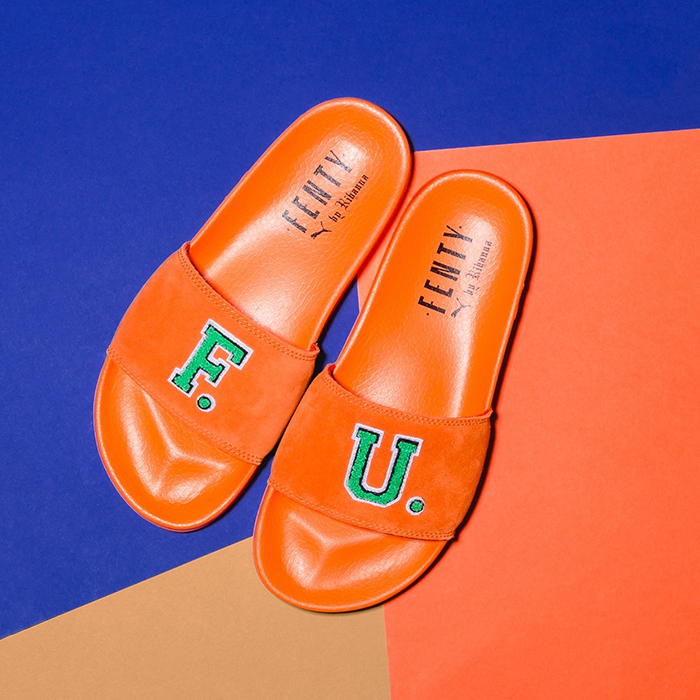 Look out for these three pairs of Fenty University slides releasing on Today, 05 October 2017 at select local retailers including Xtrend Stores.