The most 'up to date' web sensation Skolopad may have recreated Bonang Matheba's outfit at the Veuve Clicquot Polo occasion in Cape Town on Saturday.
Not surprisingly, Bonang dressed to the night at the breathtaking occasion yet enthusiasts of the lady in the yellow dress, Skolopad really wanted to see the likenesses in the dresses. In this manner, fans have been thinking about whether the DJ was the motivation behind the dress.
Bonang Matheba's outfit, designed by Gert-Johan Coetzee, left Bonang serving us some thigh game. The outfit has a striking resemblance to the one Skolopad wore to the Metros. Sure looks like the woman in the yellow dress has started a fashion trend.
View image on Twitter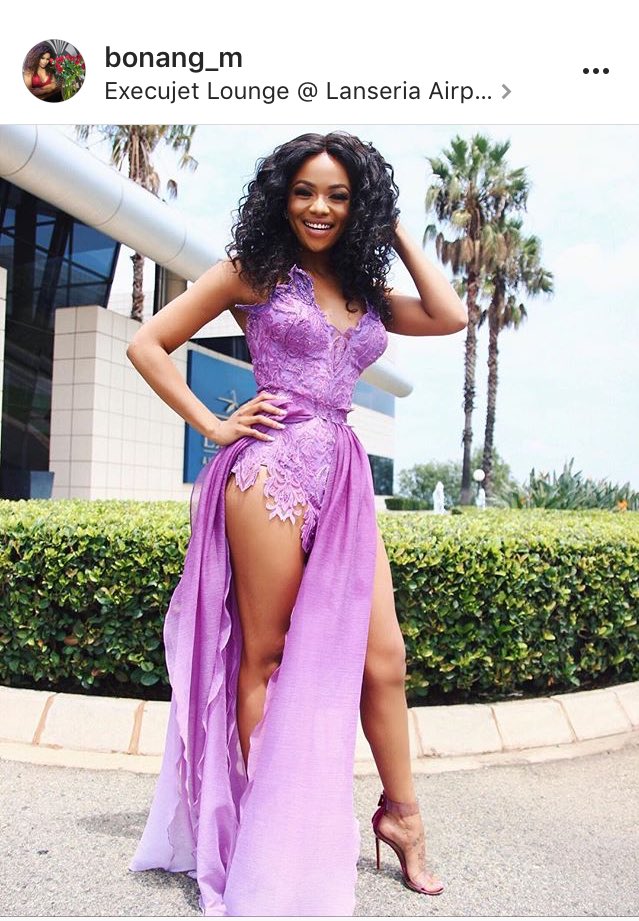 #UMZIMBA Skolopad ?

@nonhlanhlaqwab1

Ungawusabisi #Umzimba
Akanyang Merementsi

@AkanyangM

Did @nonhlanhlaqwab1 set a trend?
Nonhlanhla 'Skolopad' Qwabe's has been making headlines since her attendance at the Metro FM Awards in a very revealing yellow dress last month. Since then, she has defended her dress and also shared her dreams and prospects with the media.
In addition, Skolopad has also promised to even wear less clothes for the viewing pleasure of her fans. Apparently, she doesn't get tired of showing off her body. In fact, she said she would show even more flesh in a show she put up last week.
Skolopad set the internet on fire when she appeared on the Metro FM Music Awards Black Carpet with her yellow revealing dress that leaves nothing to the imagination. Her outfit turned more than a few heads and dropped some jaws.
In a desperate attempt to show off the ink on her bum, Skolopad raised her dress further than anticipated without giving a hoot. If it was a strategy for 5 minutes of fame, she definitely won because everyone started talking about her all of a sudden.
She actually confessed that she wore that revealing dress as a publicity stunt to market her upcoming album and raise funds to complete her nursing degree.