Just last week, the singer sent tounges wagging after she lifted her skirt and twerked live on Real Goboza.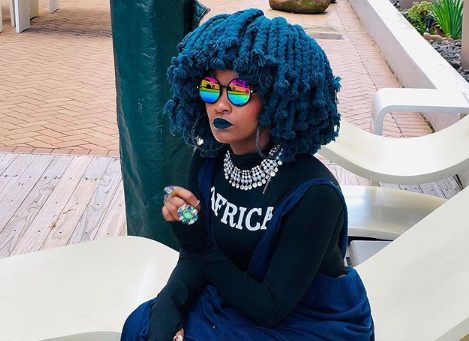 Whilst some thought she was a whole mood and funny, others criticized the star for the unexpected entertainment. Others felt she did it for publicity. Speaking to TshisaLIVE, Moonchild said it was not the case and laughed it off.
"I don't feel anything that people say. I do what I like and I blocked out the hate. If you choose to focus on my personality, when I choose to be myself, it's on you. This is not a strategy this is who I am. I don't like dressing. I like my bum, I love my body and I celebrate it. People must get over themselves. I'm into myself," she said.

"I have an amazing bum but I work for it. If no one is talking about you, when you are being yourself, then you have a problem. If you make people talk about you because it's a strategy, then you have to maintain the non-personality because of strategy," she added.