Gospel singer Sfiso Ncwane's memorial service is underway. Sfiso passed away on Monday. The memorial service is taking place at eThekwini Community Church in Durban. The event started at 11:00 on Thursday and is open to the public. See live updates of the burial service
Over the past few days one thing has been evident – Sfiso touched the lives of millions of people through his music.
He has been described as kind, humble and a man who kept God at the centre of his life. 
Linda Sibiya: "If you have issues resolve them between you. Let Sfiso's legacy live on"
Linda Sibiya: "Sfiso is gone. Let him rest in peace. Enough is enough, just let him rest in peace. People are waiting for Ayanda's house to be auctioned and his cars to be repossessed. Ayanda, mother and families please close the doors and windows on journalists, and jealous people."
Popular Ukhozi FM DJ Linda Sibiya has advised Ayanda and Sfiso's mom to trust God through it all. Linda has lambasted the media for writing negative things about people. "Journalists bury people while they are still alive."
Asande Mbayise from Ncwane Communications who worked closely with the late gospel star expressed disbelief over his death.. "He was not a celebrity among people. He was the kind of person who would make sure that everyone around him laughed. He was a father figure to me  I respected that about him."
Sfiso's widow, Ayanda who has been seated next to his mother, Fikile and her older son. Ayanda struggled to hold back tears and looks deep in thought with a sense of deep pain on her face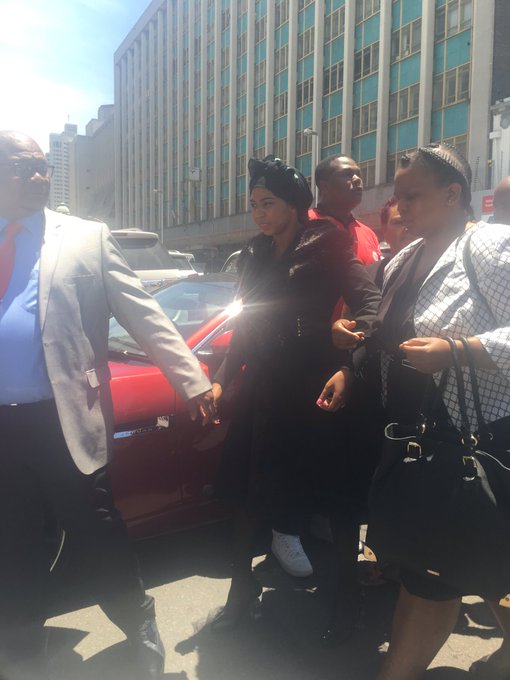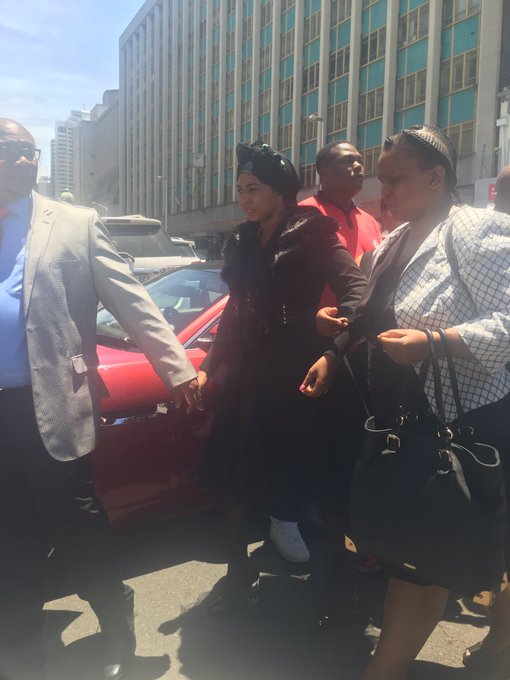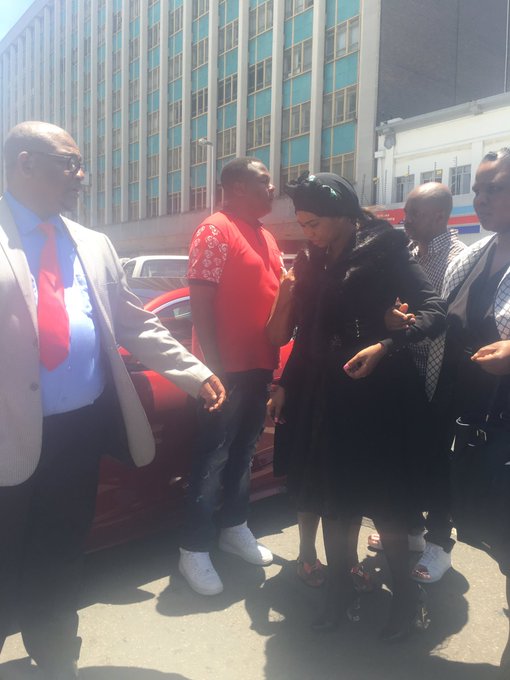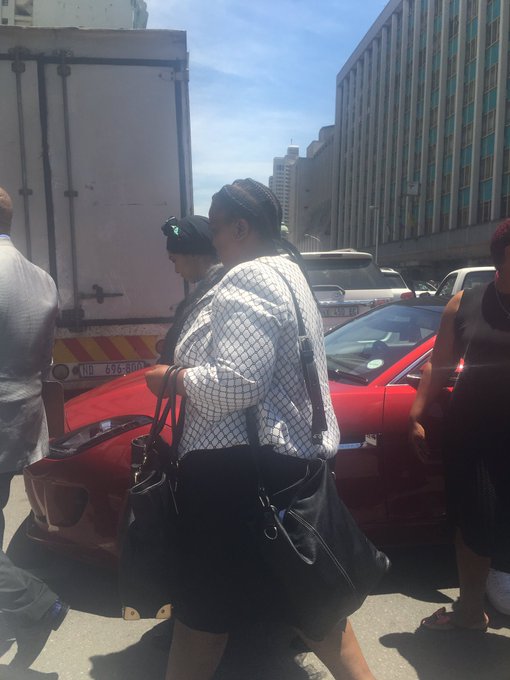 Nontobeko Sibisi

@Nontobek0Sibisi

#NcwaneMemorial – Ayanda Ncwane, wife of Sfiso Ncwane, has arrived.
  WATCH: Mourners in Durban unite in worship to remember Sfiso
Sfiso Ncwane's widow, Ayanda is overcome with emotion as she enters the church to a sorrowful praise song
Tobeka Zuma comforts Sfiso's mom, Fikile Ncwane who has been brought to tears since the start of the ceremony
Pastor Vusi Dube has described Sfiso as someone who belonged to everyone and not just his family. "No one can claim Sfiso as his own. He was ours, all of us," he said.
President Jacob Zuma's wife Thobeka Madiba-Zuma is expected to attend the memorial service.
KwaZulu-Natal Arts and Culture MEC Bongi Sithole-Moloi and ANC provincial chairman and Economic Development MEC Sihle Zikalala are also there.
Popular former Ukhozi FM DJ Linda Sibiya is among those who will deliver tributes to the late gospel star.
Madiba-Zuma is also expected to pay tribute.
  WATCH: The Sfiso Ncwane Durban memorial
  Remembering Sfiso
Church members are on their feet as a singer performs Sfiso Ncwane's Hallelujah.
Sfiso's mother has also just entered the church. She's wearing a white and blue outfit.
View image on Twitter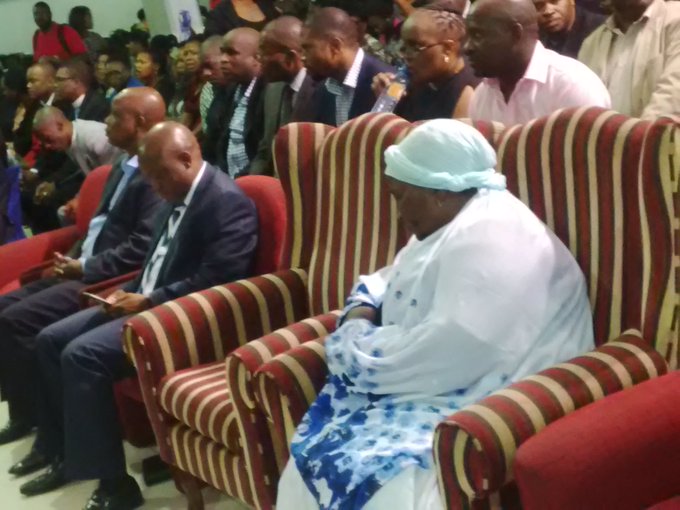 zinhle mngadi

@MngadiZinhle

Sfiso's mother just walked in to attend her son's memorial. #RIPSfiso @ANN7tv
The church is packed to capacity as the memorial gets underway.
Several music groups are expected to perform at the service. They include gospel artist Andile Majola, Abanqobi, Ithemba le Afrika, Avante and Thina Zungu.
  The Ncwane family is en route to the eThekwini Community Church
A spokesperson for the Ncwane family has confirmed to TshisaLIVE that Sfiso's wife, Ayanda Ncwane and their two children will be attending the memorial in Durban today.
The family caught an early flight to Durban this morning and are currently en route to the eThekwini Community Church.
They are expected to return to Joburg tonight as they will be attending the second memorial at the Grace Bible Church in Soweto.
They will then return to Durban on Saturday for the funeral at Moses Mabhida Stadium.
"They are still in shock, But they are strong. Today is going to be tough," said spokesperson Sipho Makhabane.
  Farewell to Sfiso
Hundreds of friends, family members, fans and high-profile personalities are expected to gather at the eThekwini Community Church in Durban today to pay tribute to Sfiso Ncwane. The service is expected to get underway at 11am and will no doubt be an emotionally-charged ceremony.