The International Association of Athletics Federations (IAAF) on Tuesday confirmed Wayde van Niekerk's 400m world record set in Rio de Janeiro.
Van Niekerk smashed American Michael Johnson's 17-year-old 400m record when he stormed to Olympic gold in August at the Rio Games.
Van Niekerk stopped the clock in a time of 43.03, which was 0.15 quicker than Johnson's previous world best set in Seville in 1999.
The IAAF confirmed on its official Twitter page that Van Niekerk's time, along with four other world records, were set and approved by the athletic governing board, which included African compatriot Almaz Ayana from Ethiopia in the women's 10 000m.
The South African athletic superstar re-tweeted the news multiple times on his Twitter page.
Confirmed world records:
Women's 100m hurdles: 12.20 (0.3m/s) Kendra Harrison (USA) London, July 22, 2016
Previous: 12.21 (0.7m/s) Yordanka Donkova (BUL) Stara Zagora, August 20, 1988
Women's 10 000m: 29:17.45 Almaz Ayana (ETH) Rio de Janeiro, August 12, 2016
Previous: 29:31.78 Wang Junxia (CHN) Beijing, September 8, 1993
Men's 400m: 43.03 Wayde van Niekerk (RSA) Rio de Janeiro, August 14, 2016
Previous: 43.18 Michael Johnson (USA) Seville, August 26, 1999
Women's hammer: 82.29m Anita Wlodarczyk (POL) Rio de Janeiro, August 15, 2016
Previous: 81.08m Anita Wlodarczyk (POL) Cetniewo, August 1, 2015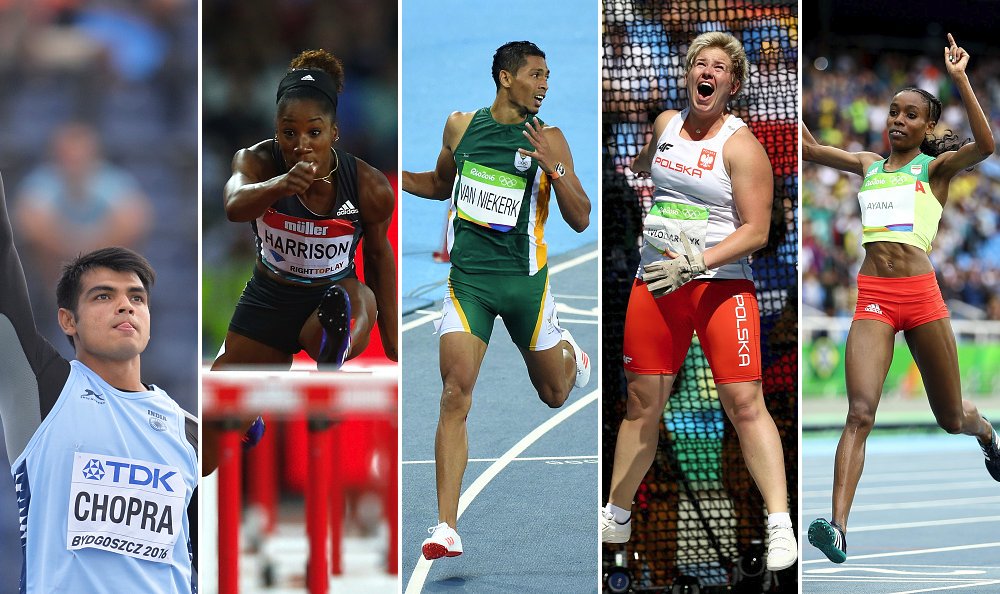 All of these world records are now official
Image: Getty
Source: Sport24