The DA's Youth League will lay complaints of racism against the BLF on Monday, following the remarks made about the tragic deaths of students at Hoërskool Driehoek.
Three pupils died after a walkway at the high school collapsed on them. We gathered that a fourth pupil has been declared dead in the hospital since the incident.
BLF spokesperson Lindsay Maasdorp reportedly celebrated the deaths on social media. The DA plans to take action against what Maasdorp said.
According to a report by newsmen, Maasdorp responded to another man's remark. The man, identified as Siyanda Dizzy Gumede, said he could not feel sad about the deaths, they are "3 less future problems".
This comment was since deleted, but Maasdorp's response was recorded by The Citizen.
Syanda Gumede is correct! God is responding, why should we frown on the ancestors' petitions to punish the land thieves including their offspring.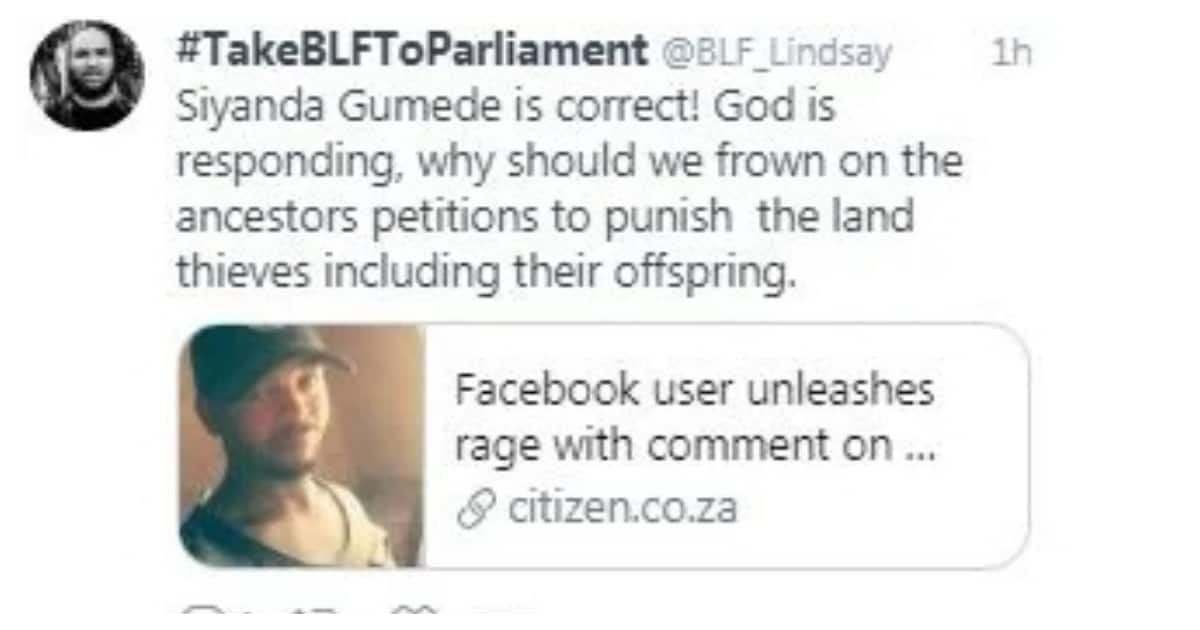 The DA is going after BLF like it's witch-hunting season. The party launched a petition to prevent the party from taking part in the elections. The petition is in response to these 'racist' remarks.
Further to this, we have reported the BLF to the SAHRC.

We will request that this matter be expedited so that we can use the SAHRC report as the basis of our case to the IEC to have the BLF barred from running in this election campaign.#BarBLFfromElection2019

— Democratic Alliance (@Our_DA) February 3, 2019