With Apple running with iPhone 8 and iPhone X and Samsung running with Galaxy S8, Google is the latest company to unveil their next-generation smartphone.
Google has officially unveiled its new 5-inch Pixel 2 and 6-inch Pixel 2 XL smartphones.

Pixel 2 and Pixel 2 XL are available for pre-order today, priced at $649 (Pixel 2) and $849 for the Pixel 2 XL. Both products are also available in Australia, Canada, Germany, India and U.K. The Pixel 2 XL will launch in Italy, Singapore and Spain later this year (not revealed when they will arrive in South Africa).

Pixel 2 comes in two sizes, there's the 5-inch Pixel 2 with a crystal-clear cinematic OLED display, which comes in Just Black, Clearly White and Kinda Blue. The 6-inch Pixel 2 XL has a razor-sharp pOLED 18:9 display and comes in Just Black and Black & White. Both phones are powered by Android 8.0 Oreo
Here's a look at the key features:
Camera
Taking great photos and videos is one of the things you do most with your phone, so we set out to deliver the best photography experience. You get stunningly crisp, clear, and detailed photos in any light. You can also take high-quality portrait shots with the perfect background blurs, from both the front and back camera. New motion photos capture a few seconds of video around the shot so you can relive the moment around the picture. The Pixel 2 camera is powered by our computational photography and machine learning (ML) capabilities which make all these great features easy, fun and fast for you to use.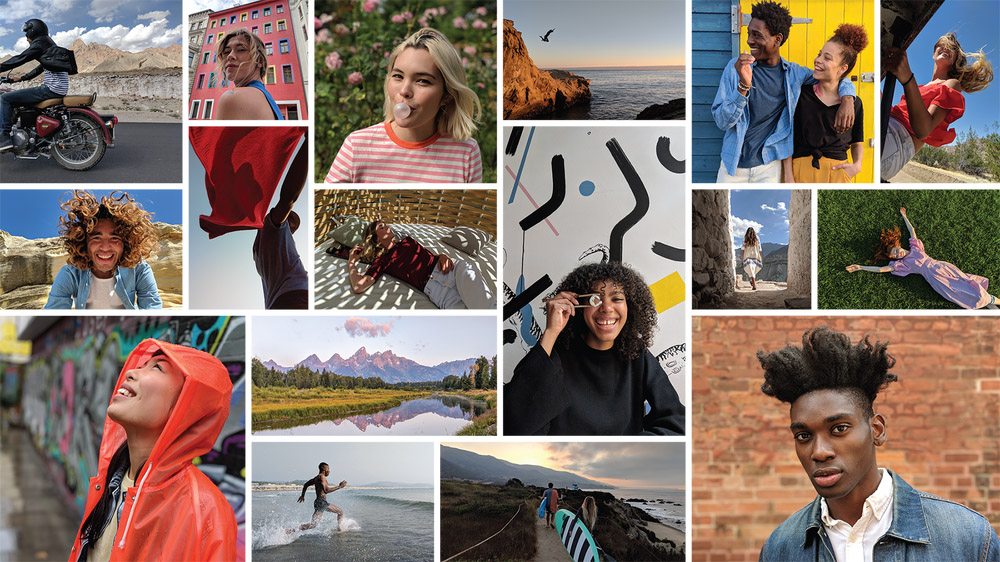 Google Lens
Pixel 2 owners will also get an exclusive preview of Google Lens—a new set of visual smarts that help you learn more about the world around you and get things done. Lens builds on Google's advancements in computer vision and ML, combined with our Knowledge Graph which underpins Google Search. From day one, on your Pixel 2, you'll be able to look up landmarks, books, music albums, movies and artwork by clicking on the Lens icon in Google Photos.
The Google Assistant
The Google Assistant makes many tasks—from sending a text or making a call, to finding an answer—faster, easier and hands-free. With Pixel 2, you can access your Google Assistant with a new feature called Active Edge. Just give the phone a quick squeeze—even when it's in a case—and ask the Assistant for what you need.
Battery Life, Water 7 dust Resistant
We've all been caught with a dead battery, so we made sure the Pixel 2 has a battery that lasts all day.* And if you ever need a quick boost, 15 minutes of charging gives you up to seven hours of usage. It's also water and dust resistant to the IP67 standard and comes with important security features baked in. With monthly security updates from Google, your Pixel will always have the most advanced security precautions built in—no more worrying about updating or upgrading.