Onkagetse Mbulawa, who goes by the stage name Monna O Motona, has started making a name for himself as an impersonator.
Motona believes he's as talented as Trevor Noah – who is now famous on an international scale. we spoke to the talented 28-year-old about his life and career.
Motona grew up in a small village called Mmadinare in Botswana. He completed school in his home country and went on to study towards a Bachelor of Education degree in Counselling.
However, he struggled to land a job and has been unemployed for six years. So, he focused on the talent he discovered when he was just five.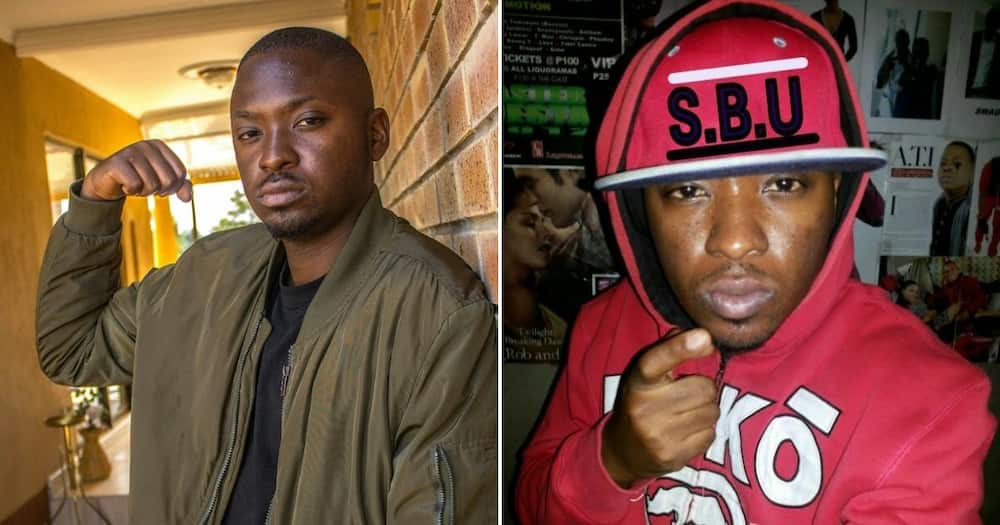 From village boy to viral sensation, meet the king of impersonations. Photo credit: Onkagetse Mbulawa/Facebook.
Source: Facebook
"I would imitate my dad, my brother,everyone in the family, even my grandfather whenever he came over.I used to impersonate my teachers in class too," he explained.
Motona revealed his talent is God-given and he did not receive any training impersonating people.
This far, Motona has received recognition on Mzansi social media.
"One of my videos was retweeted by Pearl Thusi on Twitter, another one was shared by Soccer Laduma online," he revealed, adding: "I have a video which made 3 million views on social media."
Motona said he dreams of landing a television gig in South Africa and would love to work for SuperSport, SABC or TV commercials.
He said he loved impersonating Gaddafi from Generations and South African coaches Stuart Baxter and Benny McCarthy.
"I can also impersonate Dj Sbu and Robert Marawa," he added.
On Wednesday, we reported on a video of Motona doing impressions of soccer coaches Baxter, Khompela and McCarthy.
The video was shared on his Facebook has over 9 000 reactions. Many were left amused by the accurate impressions.