Last night, A financial aid office was petrol bombed at the embattled Cape Peninsula University of Technology.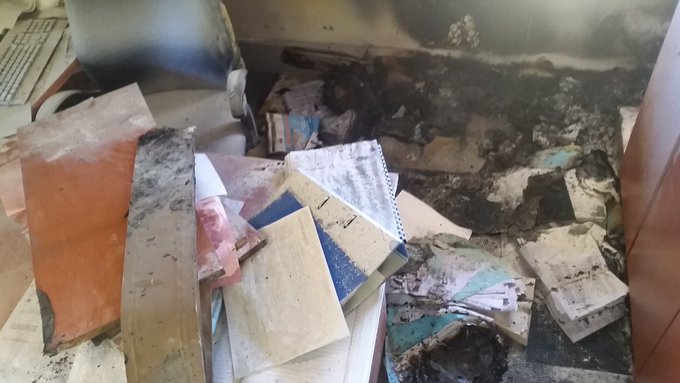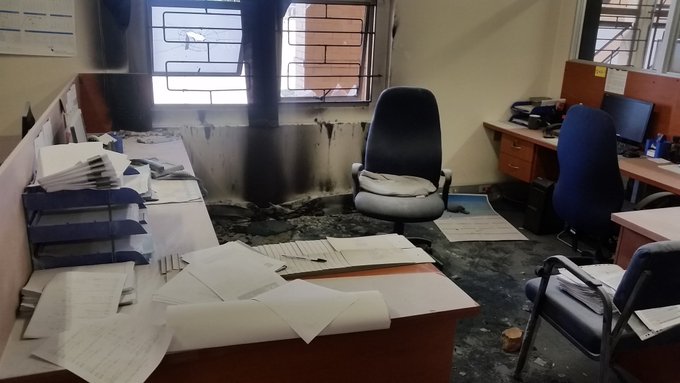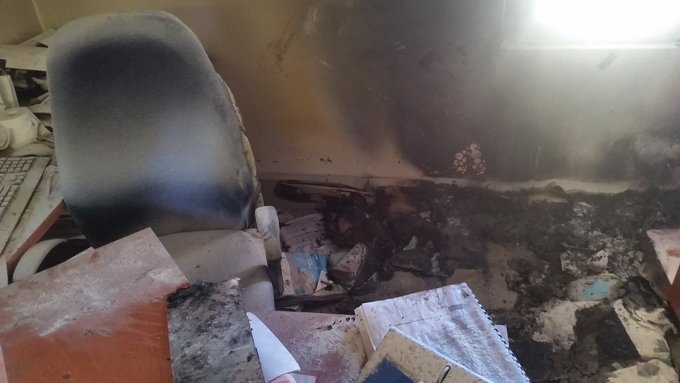 Anele Mfazwe

@mfazwe

CPUT financial aid office petrol bombed last nigh #cputshutdown#CPUT #FeesMustFall #Fees2017
Rhodes University has advised its students of two options – to write final examinations now' in October/November 2016' or alternatively in January/February 2017.
This was "in acknowledgement that many students are experiencing high levels of stress and anxiety because of events experienced on campus in recent weeks". The choice applies to all students' both undergraduate and postgraduate.
"The situation on campus remains of great concern' with clashes between protesting students and police on a number of occasions' and three arson attempts on the afternoon of 26 October'" the university said.
Students choosing to write this year are assured of their safety: "The University has employed additional highly trained security personnel over the examination period."
"Although the additional security procedures are essential' they will involve no more than a traveller might experience at an airport."
Students choosing to write next year will not face extra charges and are assured that any examination papers or practical exams written so far will stand and will not need to be repeated in 2017.
Rhodes also advised these students that they will be required to vacate residence rooms this weekend or shortly thereafter if arrangements have been made. They will be allowed back in a residence room 48 hours before their first examination in January/February 2017.
Wits University' meanwhile' announced on Friday that it had been able to complete its academic programme for 2016' despite the ongoing Fees Must Fall protests.
"Attendance at lectures consistently improved since the decision to resume the academic programme' even though we experienced significant disruptions. Overall only a small proportion of our lectures and tests were disrupted."
Management said: "The decisions that we have made have had implications for the entire University community. We did the best with the information that we had at hand' and we recognise that we didn't always get it right. We know that there are times when we let the University community down' when our security didn't hold' or when events didn't always go according to plan. We apologise for these lapses. However' despite these shortcomings' we have collectively succeeded in completing the lecture schedule for the 2016 academic programme."
Its 37'000 students and the university are now faced with the challenge of ensuring that the examination period runs successfully.
Management said: "We have developed comprehensive security plans for the examinations' all of which will be written with the appropriate security protocols in place".
"We believe that this is in the interests of the majority of students."
Management added that the university's normal rules make provision for students who are unable to write exams for good reason and these individuals should apply for deferments from their faculty.