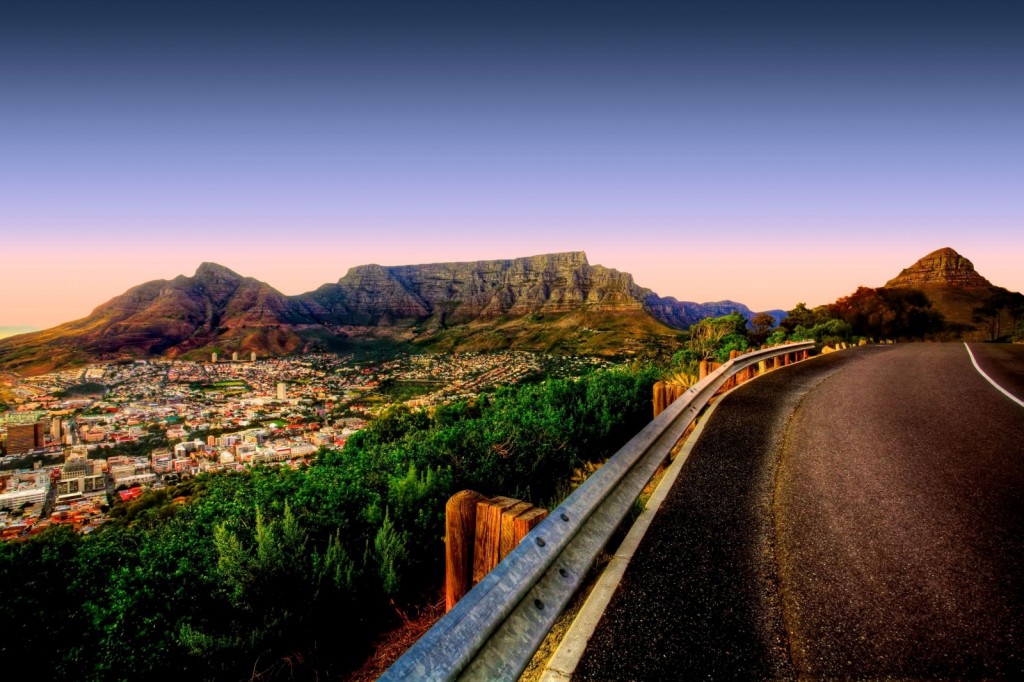 Officially (South African city) Johannesburg's nickname is "Egoli" – or the city of gold.
South Africa has about 160,000 inmates in its prisons, costing it about R8,000 (just over US$800) a month for each inmate.
South Africa had the largest prison population in Africa and the 9th largest in the world.
Between 2000–2006 the electric power consumption per capita (KWh per capita) of South Africa was 4,847; Ethiopia's was barely 34.4.
South Africa's economy makes up 17% of Africa's purchasing power, but Nigeria is quickly catching up and may by 2015
Johannesburg (South Africa) and its satellite cities alone generate 9% of all economic activity in Africa.
The most luxurious train on Earth, arguably – 'The Rovos Rail' – is in South Africa. A privately owned rail company
Over 1/3 of a million litres of beer and 390,600 hot dogs were sold in public catering and in the stadiums in 2010 World Cup in South Africa
South Africa has 10 different airports, 3 of them are International and the other 7 are domestic terminals.
South Africa launched Africa's 1st high-speed train in 2010.The railway linked Jo'burg's international airport to Sandton, its financial hub
Nigeria and South Africa are two of Africa's most connected countries in terms of mobile phone subscriptions.
Indian icon Mohandas Gandhi actually began his activism as an Indian immigrant in South Africa in the early 1900s before continuing in India
Mark Shuttleworth of South Africa, paid $200 fee to the Russian space program, to be the first African to be on Space
The African country with the largest White African population of European descent both numerically and proportionally is South Africa.
One can travel by road from Nairobi, Kenya to Cape Town, South Africa and back by road, safely; over 6,000kms per trip, 13,000kms in total.
Cape Town, South Africa, was founded in 1652 by the Dutch East India Company's Jan van Riebeeck.
South Africa's Government Employees Pension Fund, the continent's largest, has around $120 billion in assets.
Reuters ranked South Africa 6th in global gold production in 2012, just 6% of the world total, its worst year for production since 1905.
More than 75% of all the world's rhino today are found in South Africa.
King Shaka International Airport, Durban, South Africa (DUR) cost a whooping sum of $1 billion to build.
In 2008, Travel Telegraph Awards named Cape Town, South Africa the most beautiful city in the world.
In July 2004, the African Union's Pan-African Parliament (PAP) was relocated to Midrand, in South Africa, from Addis Ababa, Ethiopia.
South African telecoms MTN is less than 20 years, yet it now boasts a market capitalisation of $36 billion,one of the largest global players
Gay marriages is legal in South Africa. Has been since 2006. It is the 5th nation, 1st in Africa, and the 2nd outside Europe to legalise it.
The Balobedu (South Africa), is the only tribe in Africa ruled by a female. Rain Queen, Makobo Modjadji VI
The oldest political party in the continent is the African National Congress (ANC) of South Africa. It was founded in 1912
Zimbabwe would have been South Africa's 5th province in 1922, but its electorate opted for nearly full internal self-autonomy under Britain.
There is an African Institute for Mathematical Sciences in Cape Town, South Africa. It has graduated 470 Africans since 2003, 30% women.
Since 1994 there have been a large number of places in South Africa which have been renamed for political, ethnic or economic reasons.
On 27 April 2013, South Africa marked the 19th anniversary of its first multi-racial elections.
Johannesburg, South Africa, is rated as the 7th most polluted city within the world's biggest economies.