Guys, we don't need to tell you that there are people in the Western Cape in dire need of assistance.
The #CapeStorm wreaked havoc in the City and surrounding areas, and the fires in Knysna have caused widespread damage.
It's actually very easy to lend a hand, with Uber sending out THIS release earlier:
"The rains that Cape Town so desperately needed finally arrived on Wednesday, causing flash flooding and large-scale damage to housing and additional structures. Alongside this, extreme fires have been ravaging through the towns of Knysna and Plettenberg Bay, resulting in mass evacuations and damages to property…

On Friday, 9 June, with the touch of a button, a driver-partner will come to your doorstep, pick up your donations and deliver them directly to Stor-Age depots across the city, and then to those in need across Cape Town, Plettenberg Bay and Knysna – all for free!
A shout out to Uber, and a shout out to Stor-Age as well.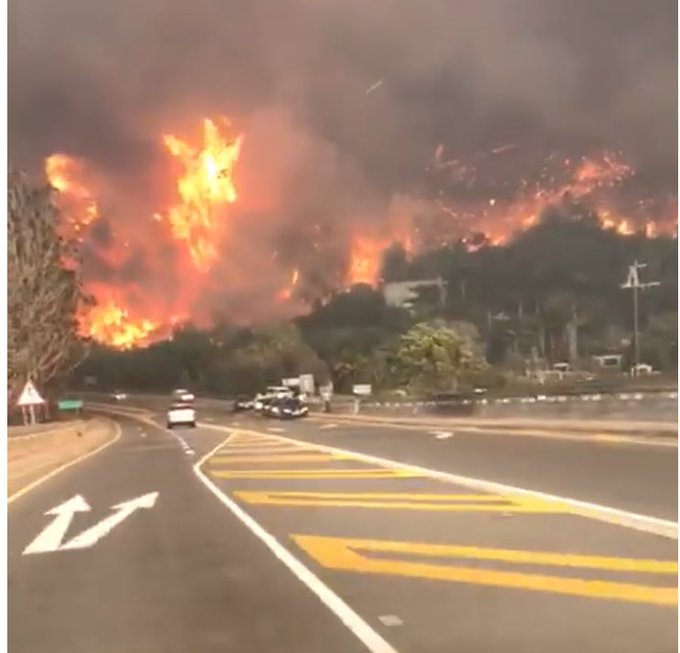 So when can you make your mark? Right now, between 9AM and 12PM. What they need:
General toiletries and household items
Baby products (formula, nappies, baby food)
Adult and children's clothing
Sanitary pads
Animal blankets and food
Energade, energy bars and water for the firefighters
Tinned non-perishable food items
And how you go about doing ordering the Uber to collect your donations:
Open your Uber app on Friday, 9 June, between 9am – 12pm
Click on the orange UberCOMMUNITY banner on your screen
Request a Uber vehicle as usual (no need to enter a destination)
When a driver arrives – meet him at your pickup point with the donations.
If you don't manage to order an Uber during those times, you can still make your mark by dropping off your donations at Stor-Age, 121 Roeland St, Zonnebloem.
Please note that donations must be bagged or boxed in order for drivers to accept your donation and, if possible, please mark clearly what you are donating.
The donations will be going to those in need in Cape Town, Plettenberg Bay and Knysna.
There are also a few other campaigns you might want to consider – Gift of the Givers is running a donation HERE, and the Salvation Army have five active campaigns to choose from over HERE.
Let's do this, guys.